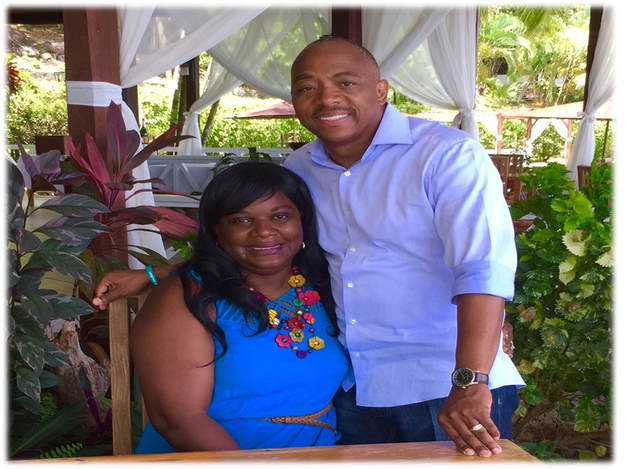 Pastor Orlando Richmond and First Lady Allison Richmond have been married since they were 20 years old. They have spent their entire adult lives in Christian ministry, largely as a result of Pastor Richmond having formally entered the ministry at age 19. The couple has lived in every quadrant of the country and those experiences have allowed them to develop an appreciation of how God works and the vast array of gifts and talents that exist in the Christian community. The Richmond Family, which includes Orlando, Jr. and Marcus, moved to West Point, Mississippi in 1996 and Pastor Richmond was named Pastor of Northside Christian Church in 1997.

The Church has grown tremendously since that time, with numerous ministries, community initiatives and a Learning and Resource Center named in honor of the former pastor. Upon assuming leadership of the Church, Pastor Richmond immediately focused on the teaching ministries and ushered in the concept of creative ministry. Additionally, Sunday services are high-energy and emphasize praise and worship. The Church has acquired a significant amount of real estate literally in the center of West Point and now the congregation worships in a modern, technologically equipped sanctuary, with administrative offices. The membership of the Church now numbers in the hundreds and is becoming increasingly racially diverse. In fact, the Church describes itself as a "House for All People".

Northside's Sunday morning worship services may be heard each Sunday morning at 8:00 a.m. on local radio station Joy 98.9 FM. The broadcast is one of the highest rated radio programs on Sunday mornings in north Mississippi, with a tremendous following of people of various backgrounds.

The Church enthusiastically welcomes visitors and fosters participation and fellowship. The philosophy of the Church is premised on Galatians 6:9, which instructs: "And let us not be weary in well-doing, for in due season we shall reap, if we faint not."